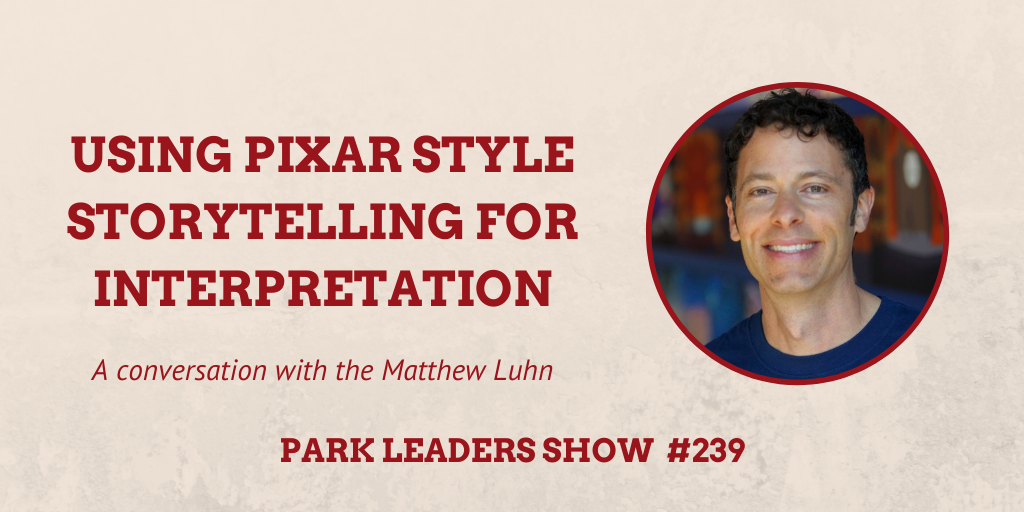 Matthew Luhn joins the show to discuss using Pixar-style storytelling for interpretation.
As discussed in previous interviews, interpreters are some of the best storytellers on the planet. Especially when integrating science, the opportunity to engage park visitors through interactive engagement has never been greater.
According to Matthew, the value of stories, in part, is their ability to tie a critical message to the story itself. For instance, if you want to encourage an audience to be prepared in a certain way, integrating modern-day technology and animation can be a powerful tool to promote questions and inquiry.
Connect:
Facebook – https://www.facebook.com/theparkleaders/