If you have ever worked a night shift in a park, you have experienced the beauty of night sky. Away from lights, campfires, and digital screens, a night sky is one of the true wonders of many parks.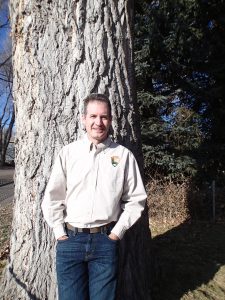 Not many people get to experience a truly wondrous night sky, but Chad Moore looks at night skies for a living. Chad is the Program Manager for the National Park Service Night Sky Team.
Even if you are not with the National Park Service, the work of the Night Sky Team has great value for your park. Parks have an opportunity, perhaps even an obligation, to protect night skies.
Chad and I will talk about his work with night skies, why the National Park Service has a night sky team, and how individual parks can improve their night skies.
After talking with Chad I considered what have been my most memorable night skies. The two that come to mind are the overwhelming stars at Natural Bridges in Utah. With so many stars, a night sky is anything but dark. I also thought about the first time I saw the northern lights on a camping trip in north central Oregon. And finally, I recall a surprising encounter with nocturnal wildlife. Walking to an outhouse at night while camping at Canyonlands National Park I turned on my headlamp and found a kangaroo rat bouncing right in front of me.
Where was your most memorable night sky? Let's talk about it. Reach out on Twitter or Facebook, comment on the website or send an email and let me know your night sky story.
If you are interested in night skies, you may enjoy the book The End of Night by Paul Bogard.
You can find the Colorado Plateau Dark Sky Cooperative on Facebook.
You can discover great articles about night skies here.