For several summers, with the help of a group of tremendous volunteers, I ran a summer concert series at a park I worked at. We delighted park visitors with between six and nine concerts each summer. Concerts are a great way to bring new visitors to the park, provide more to regular visitors, and bridge a connection between the park and the community.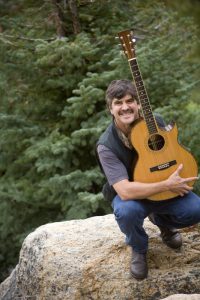 Hosting the concert series, I got to meet many great musicians. Often, they would eat dinner with my family and spend the night at our house. One musician, Dana Lyons, caught my attention because of his devotion to parks and wild places.
Dana Lyons is best known for his song Cows With Guns, but his heart in found in songs with a message.
In this episode of the Park Leaders Show, Dana and I talk about how to put on a great concert in a park, but we also go much deeper than that.
The song, Cows with Guns, was so popular, Dana is still best known today for the song. But it is a small piece of a large, beautiful body of work. How do you handle yourself, and your career, when you one large accomplishment can cast a shadow over your other work?
We also talk about the removal of the Elwa Dam and the wonderful performing artists, Cabiri.