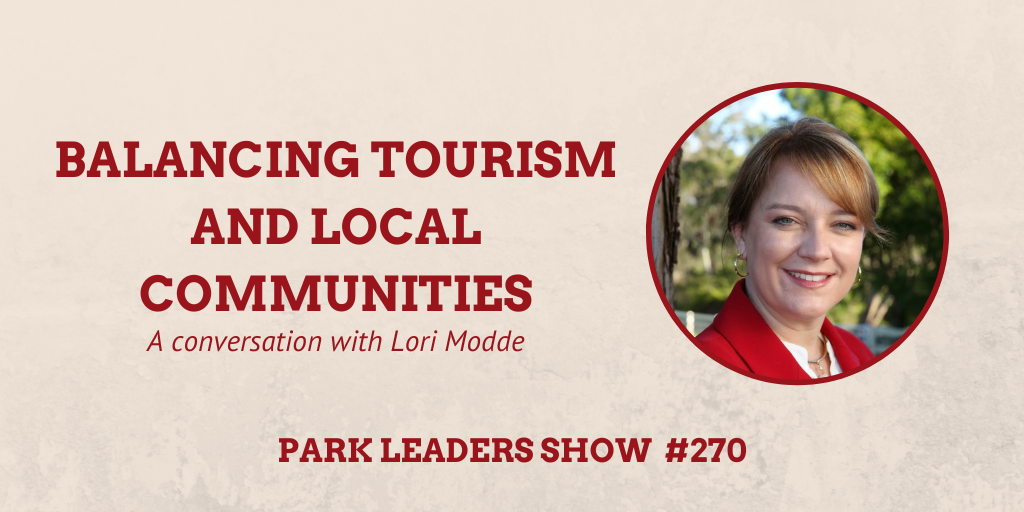 On this episode of the Park Leaders Show, Lori Modde, Founder & Managing Director of Lorick Management, joins the show discuss balancing tourism and local communities.
As a community and economic development expert with over 25 years of experience, Lori has long been an advocate for national parks in Australia. Having started out as a marketing manager in the tourism industry, Lori's business, Lorick Management, has worked on campaigns to encourage diversity and health within tourism since the mid 2000's.
Despite the pandemic, Lori believes the return to normality will require more commercial intentionality to not only motivate park participation but explore the financial benefits of promotion.
Connect with Lori
For more information about Lori's work, including how you can further understand balancing tourism and local communities, visit her website at https://womenintourism.com.
Resources
https://parkleaders.com/about/
Facebook – https://www.facebook.com/theparkleaders/