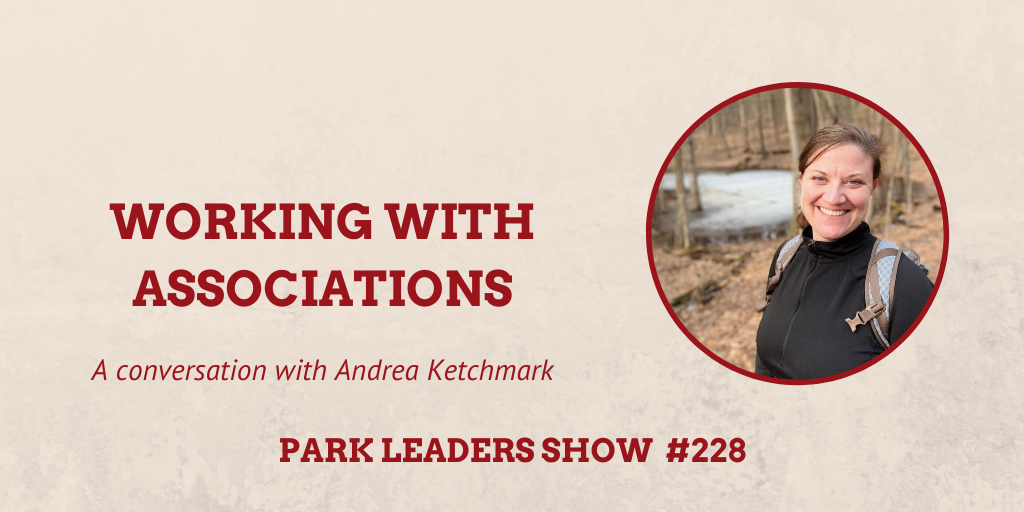 Andrea Ketchmark, executive director of the North Country Trail Association, joins the show to discuss chapter-based organizations and the working relationship between agencies and associations.
As the pioneer of a nonprofit organization that coordinates volunteer trail builders and chapters in eight states, Andrea's role entails project implantation, navigation and safety communications, and grant writing. However, of all her responsibilities, perhaps the greatest challenge involves working with agencies.
Per her experience, while the working relationship between association and agency can be complex, Andrea encourages emerging leaders to start with a shared vision. Before you set off to achieve anything, establish a unifier and take time to have conversations and build trust. By staying consistent with these virtues, an organization can maintain a positive impact in its community.
Connect:
Facebook – https://www.facebook.com/theparkleaders/