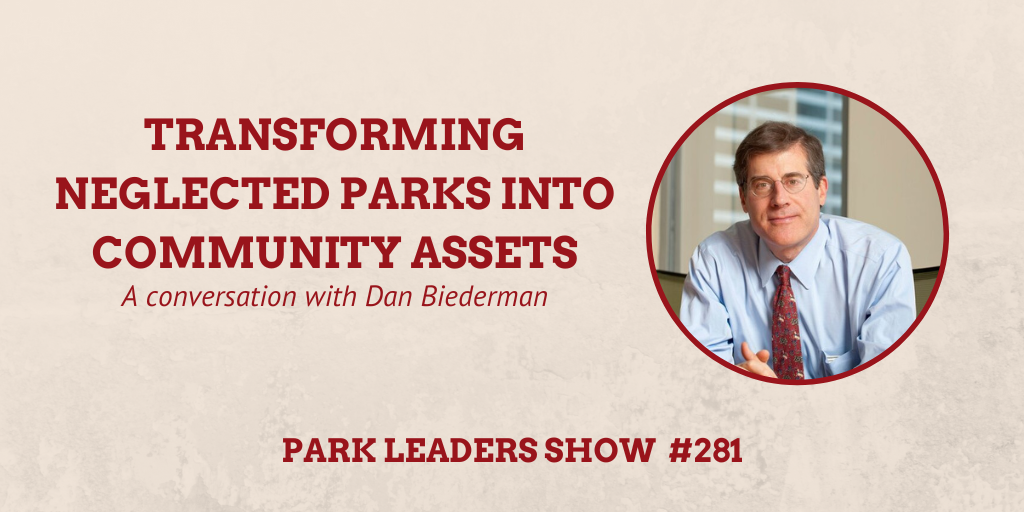 "The more interaction you have with nature, the healthier you are mentally and physically." – Dan Biederman
Dan Biederman is an expert in urban redevelopment, who discovered a profound love for the outdoors at a young age. He dreamed of becoming a forest ranger, but lacked the scientific background. Instead, he found himself as a systems consultant in the heart of midtown Manhattan. A chance encounter with Bryant Park, a neglected public park in New York City, led him to his true calling; transforming neglected parks into community assets. His work showcases the potential for positive change in urban spaces.
If you aren't familiar with it's history, Bryant Park was once a dangerous and underutilized space. Dan combined his knowledge of business and politics and undertook the task of transforming the space. Today, Bryant Park stands as a testament to his vision of a vibrant space among the concrete jungle. That area has become a beloved sanctuary for New Yorkers and is considered one of the best small parks in the world.
Dan emphasizes the importance of involving the community in the planning process of redevelopment. By listening to their preferences and needs, developers can create a programming plan that attracts people to the park. During our conversation he shares his experiences and insights into the process and impact of urban park redevelopment when revitalizing neglected public spaces. We also discuss the numerous benefits of urban parks, such as improved mental and physical health and the creation of social spaces.
Dan's success in revitalizing neglected public spaces serves as inspiration for those looking to make a positive difference in their own communities. From Seattle to San Francisco, he continues his mission, revitalizing urban parks, and fostering a sense of community in the heart of the city. This is a valuable conversation for anyone interested in urban planning and community development.
Connect with Dan Biederman
Biederman Redevelopment Ventures
Resources
https://parkleaders.com/about/
Facebook – https://www.facebook.com/theparkleaders/
 Episode Highlights
00:00:38 – History with the Outdoors
00:02:46 – Urban Redevelopment
00:04:59 – Community Impact
00:08:27 – Personal Benefits of Parks
00:15:42 – Parks in Need of Redevelopment
00:17:28 – Favorite Hiking Spots
00:18:37 – Glacier National Park
00:19:24 – Advice for Making an Impact
00:20:29 – Where to Find More Information