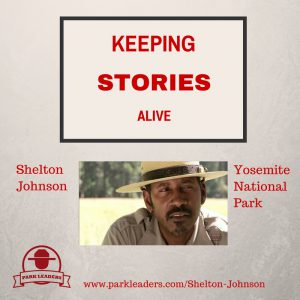 Shelton Johnson returns to the Park Leaders Show for episode 101. If you missed part 1 of his interview, you can listen to it here.
In this episode, Shelton talks about the importance of telling stories. Shelton's Buffalo Soldiers program at Yosemite National Park has brought a story back to life that the world nearly forgot.
Shelton also discusses making meaningful connections with people.
"The surest way to change the future is to change today." – Shelton Johnson
Shelton is the author of the novel Gloryland.