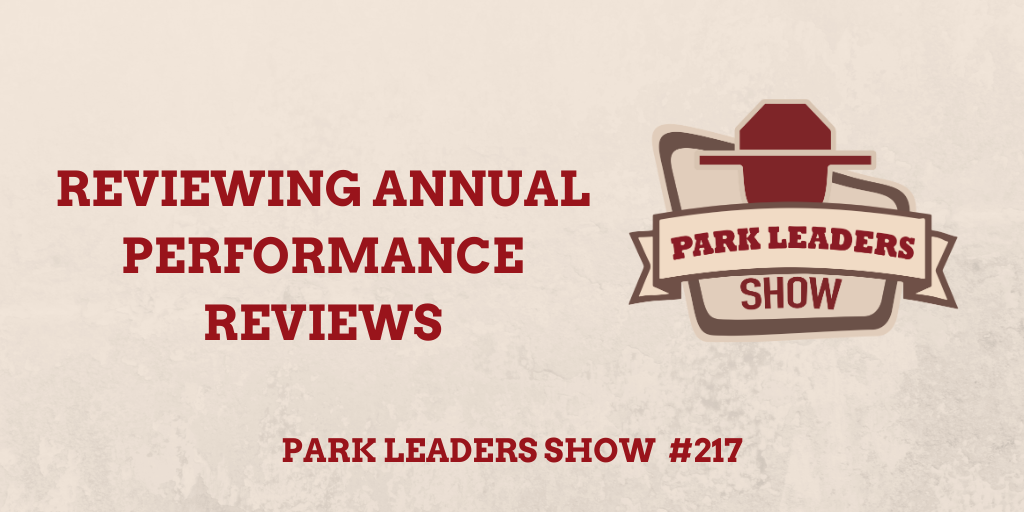 Phil Gaines, the semi-regular guest host, returns to discuss annual performance reviews.
While some employers view annual reviews as obligations, the truth is these evaluations are critical to an organization's success. As Phil explains, the best annual performance reviews involve checkmarks throughout the year to maintain consistency. To evaluate performance correctly, supervisors should gauge progress on monthly to quarterly intervals using surveys or 1:1 meetings. Furthermore, annual performance reviews should not only distinguish performance issues versus disciplinary issues but promote open dialogue dedicated to vocational growth.
However you approach performance evaluation, remember to distribute feedback and encourage learning opportunities regularly. In this way, you will motivate your team members to accomplish their goals with maximum efficiency.
Connect:
Facebook – https://www.facebook.com/theparkleaders/