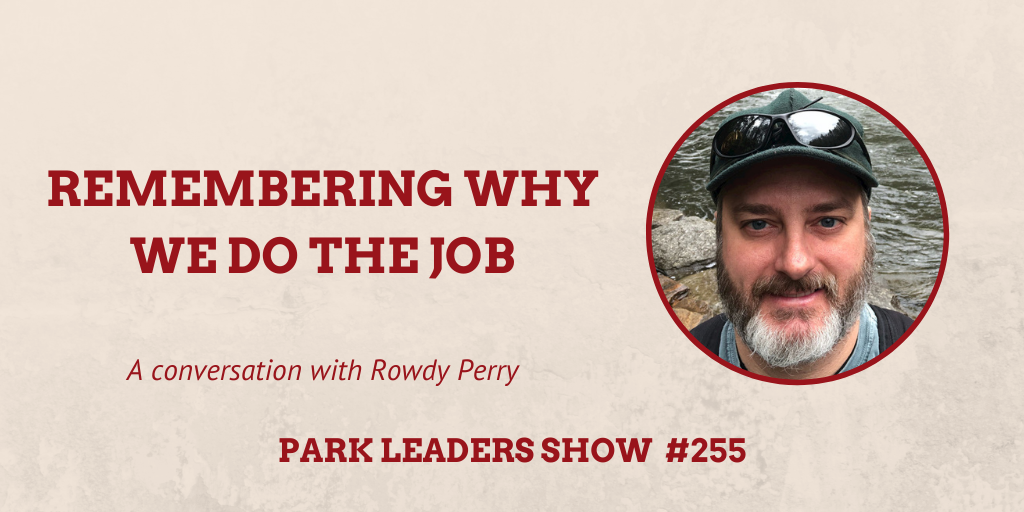 On this episode of the Park Leaders Show, Park Supervisor, Rowdy Perry, joins the show to discuss his love and appreciation for state parks. 
As a former ranger turned supervisor for the Michigan Department of Nature Resources, Rowdy unpacks the attendance rise in his state, the psychological safety parks bring, and how park leaders should perceive their jobs.
Per his experience, while park employees get paid in sunsets, the reason behind the work comes back to people and providing them resources to boost morale and appreciate their part in making the world an environmentally friendly place.
Resources
Facebook – https://www.facebook.com/theparkleaders/