Have you heard anyone suggest our country should bring back the Civilian Conservation Corps?
I have. And I agree, it would be a good thing for our country. But the Conservation Corps never went away. It just looks different.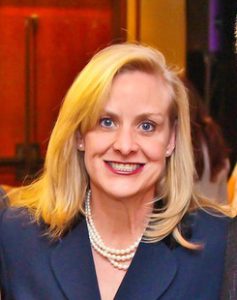 Mary Ellen Sprenkel, President, and CEO of The Corps Network, joins the Park Leaders Show to discuss the work of the Corps Programs. The Corps Network is the national voice and advocate for the Corps Programs across the country.
If you are reading this in email CLICK HERE to listen to the episode.
In this episode, Mary Ellen explains the important work done by Corps Programs and the impact they have on youth. She also discusses the benefit of the projects done by the Corps.
The Corps Network is the tie that holds the Corps Programs together from all the states together. The organization provides training, communication, and centralized leadership. They also offer an annual conference in Washington D.C. You can learn more about the conference here.
If you are interested in the work of the original Civilian Conservation Corps, former Park Leaders Show guest, Jack Hart, wrote a book about the CCC in Washington State. Two Hands and a Shovel examines how the CCC built Deception Pass State Park.