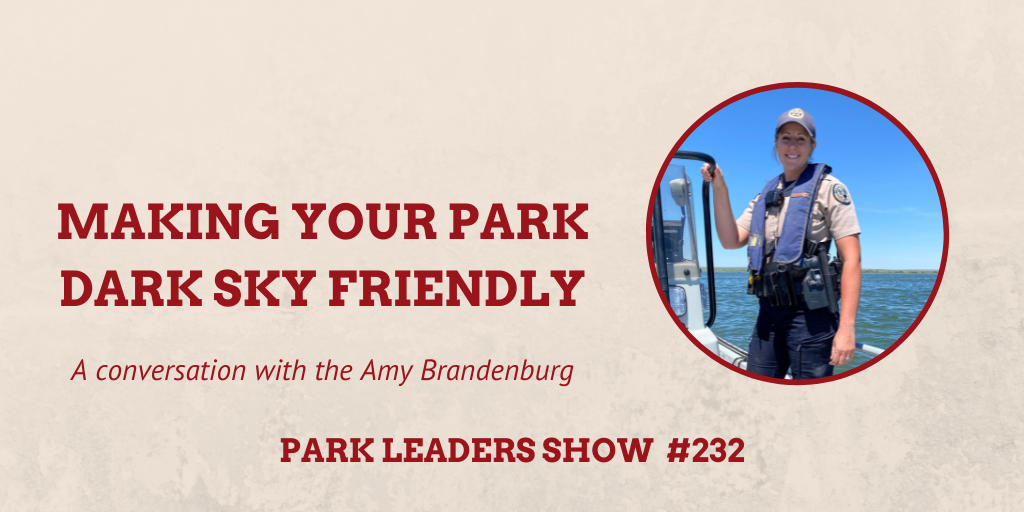 On this episode of the Park Leaders Show, Jackson Lake State Senior Park Director Amy Brandenburg joins the show to discuss becoming dark-sky certified.
Having helped her Morgan County state park achieve dark-sky certified status in September 2020, Amy explains the requirements of obtaining the designation. As she points out, the accreditation process can be exhausting for parks pursuing similar endeavors. For starters, park rangers must not only file an extended application but revise their park's resources to meet light pollution regulations.
Despite the hard work, Amy is hopeful new tourism trends will continue in 2021 and beyond. As a charge for other state parks, Amy advises rangers to think outside the box to maximize their resources, protect the environment and inspire attendance.
Connect:
Facebook – https://www.facebook.com/theparkleaders/