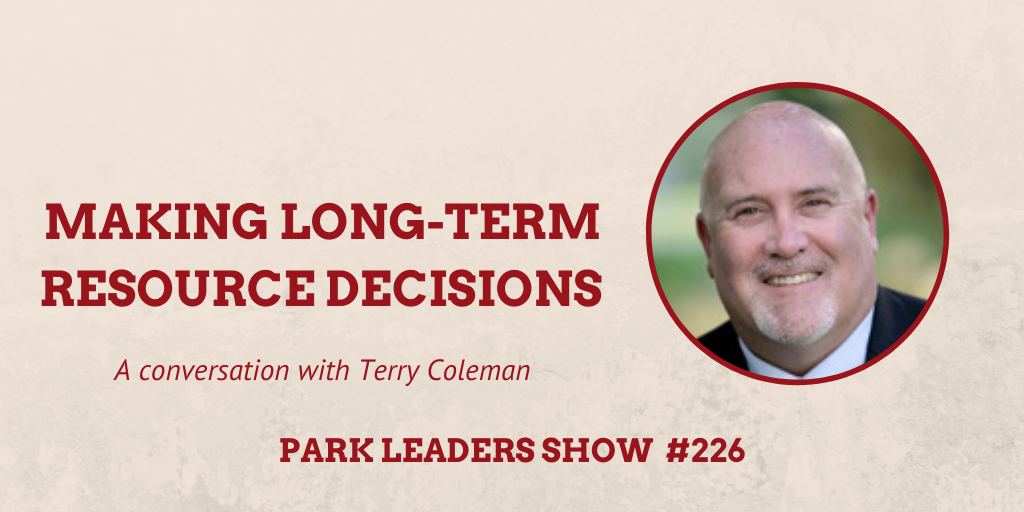 On this episode of the Park Leaders Show, new director of Indiana State Parks, Terry Coleman, joins the show to discuss his story and the importance of long-term resource decisions.
Having served as deputy director of state parks since 2014, Terry has been operating as interim state parks director since August. With skills in long-term resource decision-making, Terry explains how he achieved the position and why strategic planning is critical during short administrations. Per his experiences, stewarding relationships and teamwork not only fuels quality effort but strategic planning.
As a charge to the next generation of park leaders, Terry advises knowing the prize and maintaining focus. If you can do this for yourself and help others do the same, no question, you'll be effective in what leadership role you pursue.
Connect:
Facebook – https://www.facebook.com/theparkleaders/