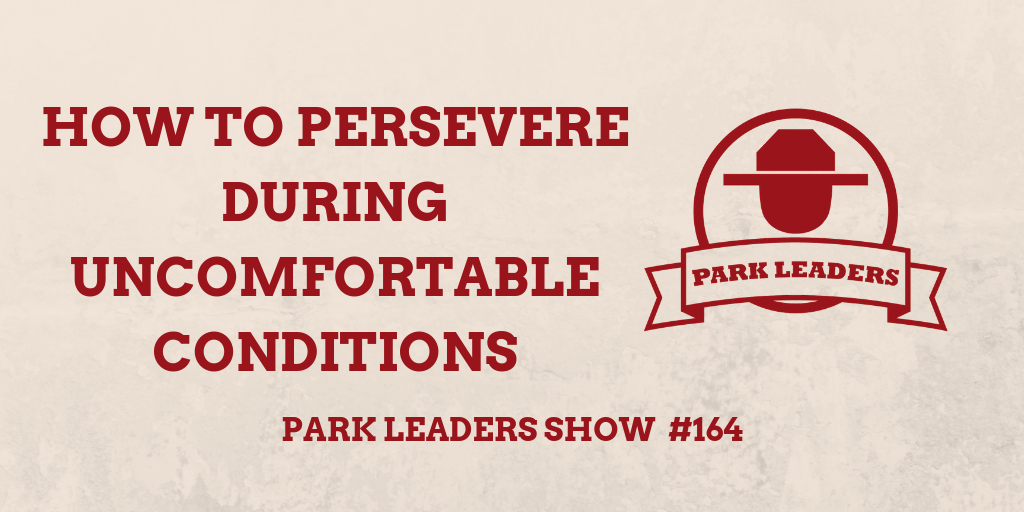 Phil Gaines returns to the Park Leaders Show to discuss how to persevere during uncomfortable working conditions.
For most of us, troubleshooting workplace drama is nothing new.  Whether it involves a supervisor or an ethical dilemma, no question there's no 'one-size-fits-all' approach to managing conflicts. Still, while approaches will vary by case, as long as we aim to survive the issue, we can ultimately fix the issue.
As Phil explains, the first step in correcting a problem is to understand the problem. By knowing why a particular conflict is occurring, we can better be the change we crave, standing firm in the face of adversity. In some cases, this requires channeling empathy; in others, this means seeking a mentor and inquiring what has worked before in similar situations.
Whatever approach we employ, it's imperative we stay consistent in our humility. Even if it means we fall on our sword, as long as we respond out of conviction, we'll improve the predicament.