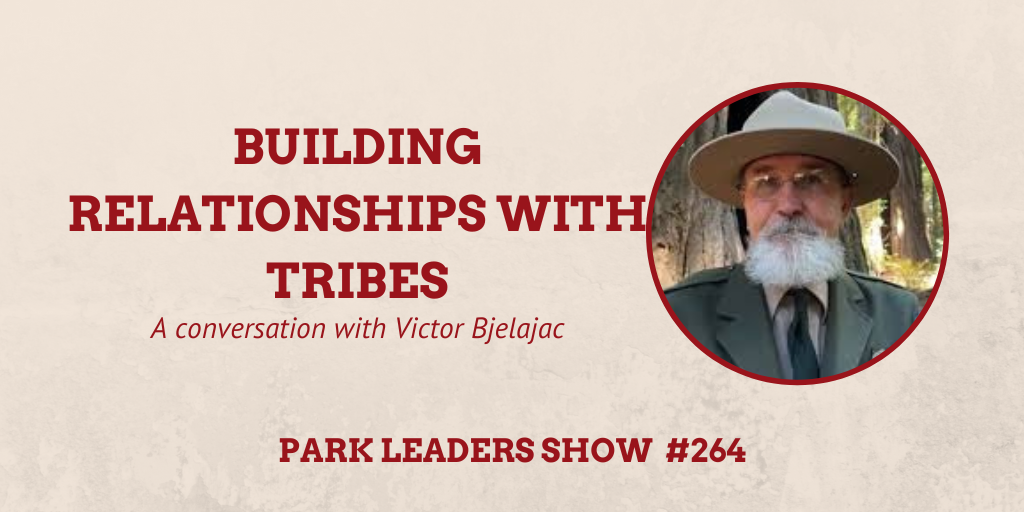 On this episode of the Park Leaders Show, guest Victor Bjelajac, Superintendent of California State Parks, joins the show to discuss the importance of building relationships with tribes. He shares his experiences and thoughts on best ways to build tribal relationships.
With 14 tribes represented in his district, Victor is passionate about integrating different perspectives and world-views from diverse backgrounds. Having recently overseen the first tribe operating a visitor center within a state park system, Victor hopes to inspire more parks to build relationships with local tribes and include them in leadership positions.
Granted, this is easier said than done given parks have a history of inadvertently marginalizing tribal voices through ignorance and negligence. Still, through influence and awareness, Victor hopes more park leaders will facilitate a trusting relationship with tribes by listening and engaging them in community events.
Building relationships with tribes is something that should be valued and continuously explored.
Resources
https://parkleaders.com/about/
Facebook – https://www.facebook.com/theparkleaders/